Seriously... Aq langsung takde semangat na smbung sem baru nie...
So opposite compared time part 1 dulu...
Well~~ time freshman dulu...
Of course lar excited . Freshie kann.. Hehehe.. fresh&white lagi...
TBH, my aim now is to finish my studies as ASAP.
One of the reason is
i think i getting sick of studying (

no need to bash me. i'm just being honest here

)
i'm getting sick of staying among people who i can say --- uhm-- will stab me from behind (

or maybe just obviously in front

) anytime here.
i'm sick wif all the insincerity.
i'm sick with hypocrites.
i'm sick with everything. including myself...
But unfortunately, i got the will.. Not the ability...
The ability to TRY to achieve my so-called-goal...
Ngee~~
Teringat pulak dulu time sekolah menengah nih. Ade someone btaw aq...
"Kat sekolah ko boleh lah nak percaye kawan. Tapi bile dah masuk U, baik ko jangan percaye sangat kat KAWAN."
Aq tak percaye cakap dia.
Tapi sekarang. Aq rase... Btullah ape dia bitaw dulu tuh..
Jangan percaye.
Dah tuh aq nak percaye kat sape lagi huh?

i can't live by myself. That's for sure.
Well aq pun tak kompem lagi berape lame aq nak stay kat sini. Tapi aq harap aq boleh blah cepat2... Dengan hidup sekeliling aq yg camni, aq yang da kurang rajin nie lagi makin kurang rajin nk study.. Haduyai...
Life is complicated. Isn't it?
But where there's a will-- there
a way
will come the ability.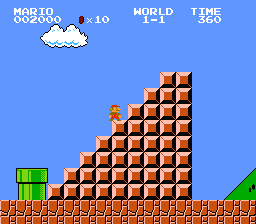 Err~~ OR not...